Irene's choice of music this week
This time I share with you one of my favourites 
Spring Mixtapes from Nils Hoffmann.
Even if it's from last year, it is still awesome. 
What did you do last spring? 
Start listening and enjoy best as always with 🎧
👇🏻
Mondays are like...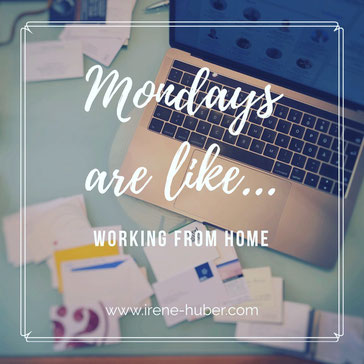 19.03.2018
Waking up, having a cup of coffee (from Oman) and deciding to stay a bit longer in bed. It's cold outside, no signs of spring yet. It seems like it's going to be snowing soon. 
I take my computer to bed and some music to listen to. My accountancy needs to be done. 
---
Tuesdays are like...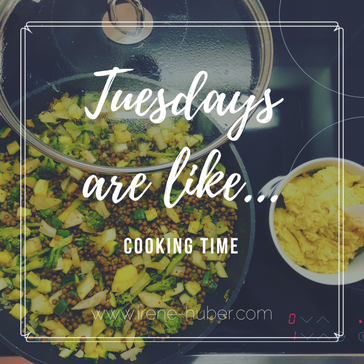 20.03.2018
I woke up around 7.40 am and decided not to stay any longer in bed. Yesterday my bed office was great but after a while I got some back pain. Learning from my mistakes - it's better to get up and to start my day with a lovely coffee (again from Oman).
I have to say I enjoy my time at home. I just need to go out of the house more. I think I could get anti social if I keep staying at home.
But in the meantime I started to cook more. I was never a passionated cook, specially when time was little on my hand. Therefore, it's great to see that I still have some hidden characteristics, which I didn't know. 
---
Wednesdays are like…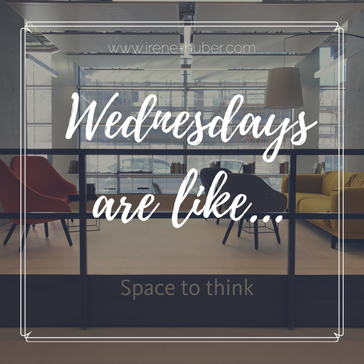 21.03.2018
People around me kind of stopped asking me the question "What are you gonna to do next?" But the question remains, because I can hear it sometimes in my head. Hence, I actually start wondering, what I am going to do next.
Do I get scared sometimes? Hell, yes, I do get scared. I am afraid. But I've chosen to follow this road and I am more than certain to keep going. It would be probably easy to get a job again, to work again 40 hours a week. I know as well, if I would take the easy road, I would at some point start to not like it again - likely sooner then later. 
So it's about time to find out more about my passions, my dreams and goals. I want to do the things I really love, I don't want anything else more than that. So what do I love?
I love music, specially deep house, progressive trance and goa, liquid drum&bass. Of course techno too, but just the good stuff like Adam Beyer. I've seen most of my favourite DJs, just two are missing: Gabriel & Dresden and Moonbeam. 
Ok lets see what else?! Writing - as I'm doing right now.
Before I've started this blog, I didn't know where and how to put out my thoughts, my ideas, my feelings, my dreams and so much more. After a visit in London (where I stayed at my dear friend Jill, who you probably know by now - in case you don't, check out the following blogs: #16-London Time-The Launch of Safe & The City and #1-Have you met Jill?), the idea of a blog was quickly born. But I had to make myself a challenge, because I knew that otherwise it would be to easy not to do it. So the headline and my challenge was born: 1 YEAR, 1 STORY EVERY WEEK, 52 STORIES. And I took action. That was the most important thing for me back then (in October 2017). I didn't think things through and I didn't analyse them. No, just doing it, was my mantra.
And now I feel the time has come to make a summary of my past work. Therefore, one of the next blogs, I will ask you questions about my past blogs, my writings and the topics I shared with you. I hope you are up to answer my questions. I would feel very happy if many of you would participate in this survey.
Ok, back to things I love: talking to different people all over the world, getting inspired by there stories, dreams, goals, fears and more. Talking to my friends and beloved ones at home, spending time with my family. I am definitely a people person. 
I love to travel of course too. There I have the best opportunity to get to know more about different cultures, traditions and to explore new countries; I get to talk to many people from all over the world. Win-win situation.
I love to read difficult books, I mean I usually read non-fiction books. I love to learn and I love to grow, therefore I barley read anymore fiction books. At the moment I read Schnelles Denken, Langsames Denken (Thinking Fast, Thinking Slow) from Daniel Kahneman (nobelprize winner of psychology of economics) 
I love to be productive and to perform awesome in a job. 
And of course I love deciding on how to spend my time. To be flexible. To work from where I want and when I want. Like right now, it's already 1.20 am. 
So as I said today, I have this feeling, that seems to come up to the surface, and it feels like fear. I know by now how it feels, when I somehow get frightened and scared. But I learned as well, how to react to it and how to deal with it. I don't want, that this feeling overcomes me. I know I'm on the right path, I just can't see yet where my journey will lead me to. 

---
Thursdays and Fridays are like…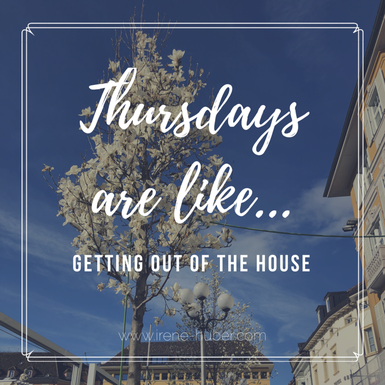 23.03.2018 - Four months left to my birthday…
After an almost panic attack on Wednesday, I finally left my house and got out there. I went to meet people from all over my province, to connect with new personalities from different industries. And it was amazing. I got inspired thanks to all the new people I've met, the new networks I got to enter and to say HI. It's great to see what is out there. It was more like a quick sniff because I know it's in my hands now to intensify them.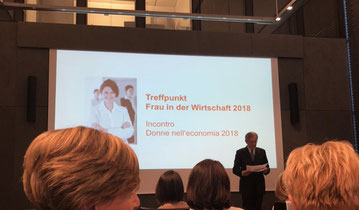 I went to the annual event of Women in Economy in Bolzano/Bozen, which was held at the local chamber of commerce. In the audience there were some familiar faces, some of which I know better and some less - and some I will know after the event.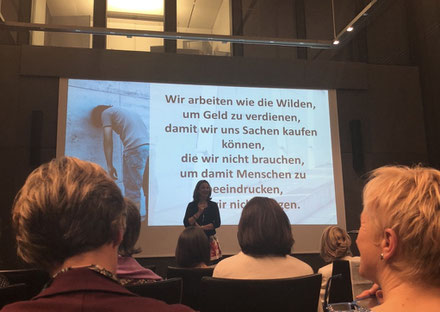 The speech was given by a German woman, which got introduced as Cordula Nussbaum, which talked about the stories from her book Geht ja doch! The amazing thing was, that she literally spoke from my soul. It was astonishing to hear, that someone else has the same thoughts and feelings. 
Her message was to start thinking about our real passions, dreams and how we can persue them. 
One of the slides, I loved almost the most, is the one right next to this text 👉
In German it's: WIR ARBEITEN WIE DIE WILDEN, UM GELD ZU VERDIENEN, DAMIT WIR UNS SACHEN KAUFEN KÖNNEN, DIE WIR NICHT BRAUCHEN, UM DAMIT MENSCHEN ZU BEEINDRUCKEN, DIE WIR NICHT MÖGEN.
So the English translation would be: WE ARE WORKING LIKE CRAZY, TO EARN MONEY, TO BUY THEN THINGS, THAT WE DON'T NEED, TO IMPRESS PEOPLE WE DON'T LIKE.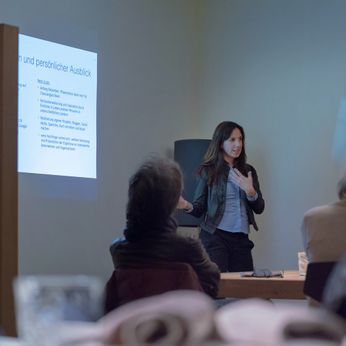 So there she was standing in front of us and I was thinking, that I want to be at some point of my life a motivational and inspiring speaker too. I want to  share my story and my message, to inspire others and to help the world become a better place.
One of the messages I would share, would be: 
"Life is about the journey. The goals which we persue are different, they change over time anyway - but it's always about the journey that actually counts. If you enjoy that journey, than it doesn't really matter which direction you are heading to. Trusting yourself is such a big power. I think if you do things you really love, things that are your passion and when you get to find your inner flame, then I think you really do love yourself, because you want to become the best version of you."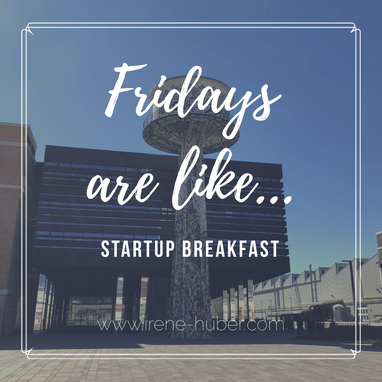 On the same day I had a very interesting lunch with some people from the StartUp scene in South Tyrol in Meran.
Friday morning I went to Bozen to participate at a StartUp Breakfast held at NOI TechPark, which was organizied by IDM. 
As I just started entering the StartUp scene here in South Tyrol, I would like to explore more of it, before I'm able to share it with you. 
---
Saturdays are like...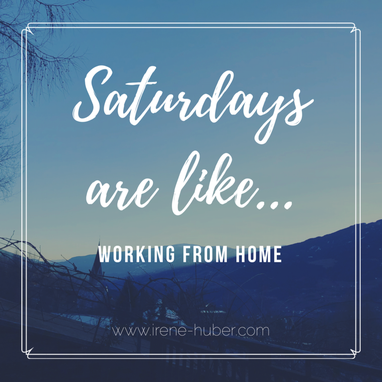 24.03.2018
I'm staying at home to finish this blog, blog #19. I will soon go to sit on my terracce, where finally some sun is shinging. Now there are lots of signs that spring is on it's way! And tomorrow there will be one more hour to spend with daylight.
---
Enjoy your Sunday & Spring
Feel free to leave a comment below and don't forget to subscribe to the newsletter. You will get notified when my new blog is out and you get some bonus material like some of my favourite inspirational quotes.