I've prepared some question for you. It would be awesome if you participate at this survey. With those questions I would like to find out what you like the most about my blogs, my stories and more. And I want to get to know you a bit, too. I want to make the blog posts fun for you as well!
So please click on the button below to fill out the short survey. Thank you very much for participating. I wish you a Happy Easter 2018!
---
Irene's choice of music this week
This time I share with you 
Floverdance from Menual.
Start listening and enjoy best as always with 🎧
👇🏻
---
Blogging: Starting from scratch
30.03.2018
Usually I don't start my blogs from scratch. I usually pre-write them already during the week. So when Thursday or Friday comes, I have already my written stories, which are usually like a real personal blog. As you probably have noticed from my previous blogs, I like to write a date on each new blog chapter.
So this time is different. I didn't write a single word for my blog post #19. But I like to try different ways to write. Tell me your opinion about it in the end as a comment, and start a conversation. 
---
The perfect pitch - powered by IDM and Gerald Kern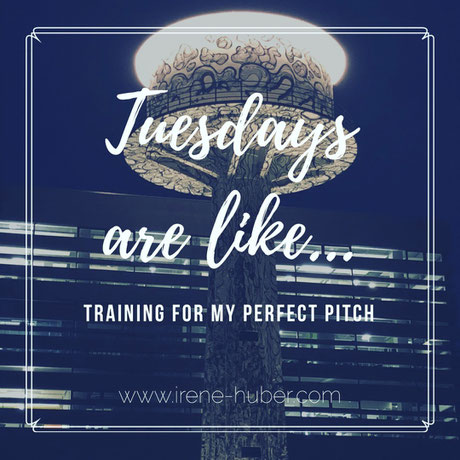 27.03.2018
As Tuesday came along I couldn't wait to leave the house again and to drive my car to Bolzano/Bozen, the capital of South Tyrol (Südtirol, Alto Adige) to attend the IDM seminar The Perfect Pitch presented by Gerald Kern, an Austrian Trainer, Author & Speaker. The event was held in English, therefore I was even more excited to participate at this event.
The seminar was scheduled from 9am to 1pm. When I entered the room, I saw some familiar faces from the recent StartUp breakfast (Friday, 23.03.).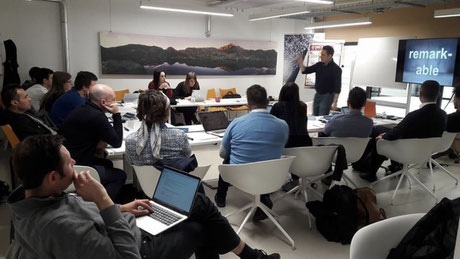 I learned quick and I listened very delighted to the other peoples progress of their pitches. Of course I trained on mine as well. But as I'm not a real StartUp yet (I don't have THE idea yet - still looking), I was still obligated to  present my business. As I just recently had an initial business contact with a marketing agency in Bolzano, Bozen - as content creator, I was thinking - well, then my business for today will be creating content.
The whole day we trained for our 60 second pitch - which is as well called - Elevator Pitch! Probably some of you will know what a pitch is but for the ones of you, which don't know - I will try to explain.
It's a very short, quick and detailed business (idea) presentation, where the speaker is usually looking for investors (Business Angels or Venture Capitalists - are the most common investors in the StartUp scene).
Therefore the pitch needs to be:
not only very interesting (I've learned that people don't listen anymore to someone talking, if they don't get cought in that time),

needs to has tension (explain the problem and how to solve it in an innovative way and to show the benefits created of it, too).

And it has to lead to a glorious

Call-To-Action

-ending.

This all has to be presented in 60 seconds!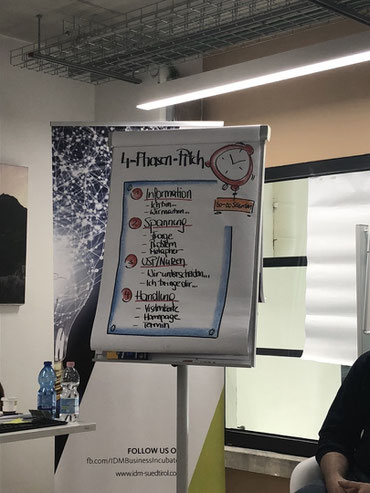 My assumption is - that you wonder, how my perfect pitch sounded. 
Of course I gonna share it with you.
Working on my perfect pitch
I'm the content fairy. I create for you stories,
that will work like a magnet on your audience. 
I'm a professional writer and content creator. 
My name is Irene and our company is called Chasing Dreams 3.0!
When a bridal pair hires a photographer, they don't want just the photos,
they want to
keep their emotions. 
So when you wish your content to be showcased on your or some other platform,
then you don't just want a story.
What you really want that is
Engagement. 
By providing content, which engages not only your customers
but moreover
friends of the customers (and maybe even your employees) 
then you start to become a recognisable and unique brand.
You aren't just a company.
We create stories and contents filled with emotions,
which will engage your stakeholder to
a new level
and therefore you become
an unique and remarkable brand.
Reach out to me 
if you feel ready to jump to the next level!
---
If you want to comment my pitch, then you can do so on the end of this page!
---
New adventures on the horizon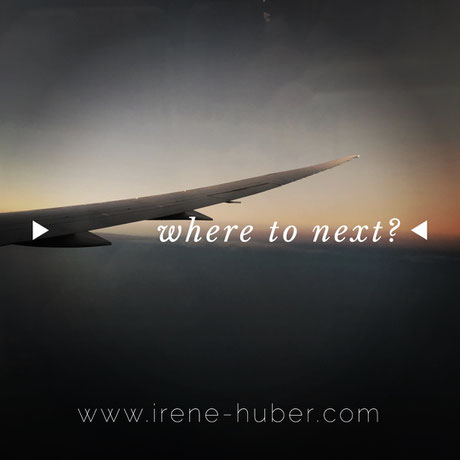 31.03.2018
Today I packed again my bags... I keep chasing my dreams and therefore I continue traveling. 
The next blog post (#20) will be written from Thailand. So stay tuned to read about my new adventures, which lay ahead of me.
---
Happy Easter 2018
I wish you all a Happy Easter 2018 and some relaxing days with your beloved ones. Take care! Till next Sunday
xoxo
Irene
Chasing Dreams 3.0