---
IRENE'S CHOICE OF MUSIC THIS WEEK
This time I feature a brand new track by 
  Yotto called Radiate
Start listening and enjoy best as always with
(but not too loud please) 🎧
👉
---
Our train and e-bike tour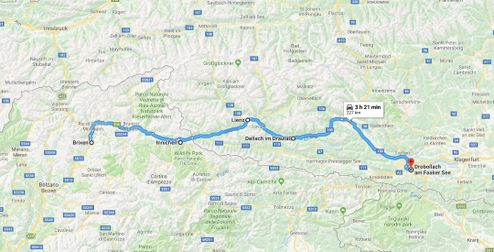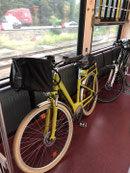 My sister and me decided to go on a vacation together to Kärnten and to stay at Lake Faak next to Villach. As we didn't wanted to take the car or just the train, we decided to take an e-bike and to make the trip that way more adventurous and sporty. For health and time reason we didn't want to cycle the whole way, which we ended up breaking down:
Train: Brixen to Innichen 

E-bike: Innichen to Dellach over Lienz (stop for lunch)

Train: Dellach to Villach

Taxi: Villach to Drobollach (due to a storm)
The first kilometres from Innichen to direction Lienz where the best I guess. The scenery was just amazing: we cycled along mountains, entered forests, exited them peddling quick. We were breathing in fresh and clean air. Little rivers were our companion and we enjoyed the weather very much. Before departing in Brixen, we weren't sure if the weather would be good, because the forecast was more bad than good. 
After cycling for more than two hours, we reached Lienz at 11.50 am and we were perfect in time for lunch. We met two friends for lunch. We took our time to eat, talk and chill. Time passed quick and we got back onto our e-bikes and left Lienz behind to keep moving towards our end destination: Drobollach at Lake Faak. 
Some heavy rain stopped our cycling on the way and we had to look for shelter. Luckily the rain stopped after a while and we could keep cycling, not knowing if it would start rain soon. We cycled faster and over 27 km/h the motor stopped working, so it was hard to keep up a fast speed. 
After cycling for 90 km we arrived at Dellach and we decided to take the train to Villach. We were tired but happy, that we made it so far. 
---
Lake Faak, Lake Wörth & Lake Ossiach
Even if the weather wasn't as great, we still made it with our e-bikes to explore the next days exploring the surroundings of Dorbollach and we explored three lakes:
Lake Faak

Lake Wörth

Lake Ossiach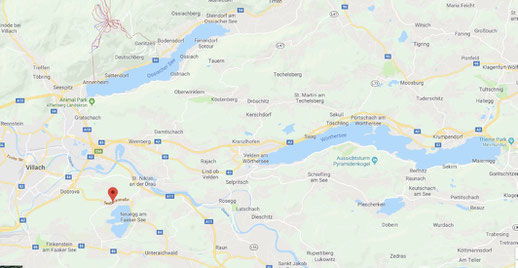 ---
Soon it's time to say Good Bye
Tomorrow, Sunday is our last day in Dorbollach at Lake Faak and soon it's time to say good bye. 
Last bits with the bike will be the ride to the train station in Villach, where we are going to take the train back home.
The questions from my last blog post (#27 What's next? Questions over Questions) are still in my head and the whole topic, which I've discussed with my mental trainer Rafaela, still needs to be solved. I love long train rides, where I can look out of the window, reflect on past things and get new ideas. So lets see what my day tomorrow brings....
Oh and the biggest challenge on this trip was for sure to pack as little as possible as I had just a middle size backpack with me. But I can say now, that even I can survive with not many clothes and shoes ;-)
---
I wish you all a great hopefully sunny Sunday.
Take care!
Till next Sunday
xoxo
Irene
Happy Chasing Dreams 3.0
---
QUOTE OF THE WEEK