---
IRENE'S CHOICE OF MUSIC THIS WEEK
This time I feature a long set perfect for your summer chill time by 
  Blugazer called Illusionary Images 079 (June 2018)
Start listening and enjoy best as always with
(but not too loud please) 🎧
👉
---
Treat time for my back
Today I visited my very good friend Nadia. After a lovely light lunch, we had some easy peasy chilltime in the sun on sun-beds. On the program for the afternoon was as well a massage from Nadia. She is a real pro in it and from time to time I treat myself with this little pleasure . 
After a great massage, she told me:
"Your back was never as good before!"
Wow, such good news!
---
Happy news to be shared
The same afternoon, after the massage, I went for a quick swim and some more chilling time in the sun in the public pool right next to Nadia's house. The day was lovely, specially the summer was back! 
The day wasn't over yet, as my next session of mental training was due. I drove my car up the hills to Feldhturns, where I met up with Rafaela. Those sessions are more like a coaching I guess: Rafaela asks me the right questions, specially when I try to avoid to answer them. 
Of course we catch up before we go to work with the mental training session. 
Of course I had to tell Rafaela the good news from my back.
And she just asked me: "What did you do?"
The answer was plain simple:
"I quit my job last year!"
And then there was silence.
I guess my answer had to sink in her mind. 
Of course I don't want to exaggerate, but for now I can say, that the pain is finally gone.
I'm more than happy about those good news.
---
Reflections about my healing
Due to my pain I stopped exercising last year, which until then was usually my medicine. Oh well.
My last day working as an employee was December 22nd - so right before Christmas.
It was probably one of the best Christmas gifts I made myself - ever. 
Right after Christmas I left Italy to travel to far away Mexico. I visited my friends Carlo & Gily in Toluca next to Mexico City and I found my second family. But that's another story, that I've already told. Check out story #7 Mi casa es tu casa.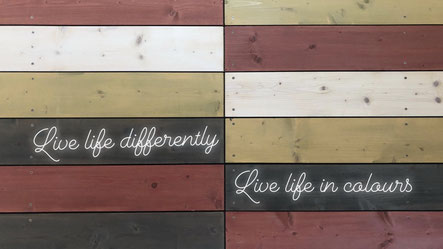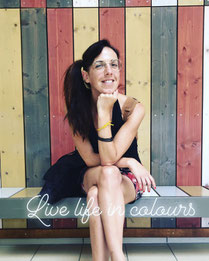 ---
What happened since then
Mexico was just the beginning, because I kept traveled parts of the world since then until May 2018.
Now I feel it's time to get focused and to get to work. I didn't do much work other than working on my blog since I started traveling.
So let's see what else I've done so far since I left the company on December 22nd.
I slowed down my life completely, I unplugged from the daily routine for five months.
Ok – I always came back to Italy, but I still didn't pay much attention to the "serious" things in life like...
.... getting a real good advice for a wifi fiber connection to my flat. As it looks I need to pay now more money than it would have cost if I would have done my homework well. 
Lesson #1: Unplugging for some time from life without really taking the necessary steps to unplug, led me to this mistake.
But well, I've learned my lesson. 
---
Lessons to be learned
I guess life is always about the lessons we learn along our way through life. And hopefully we learn from our mistakes. Each time we grow and we realise, that we just learned another lesson. Like listening to your body, when it tells you, that you feel pain. 
Or listen to your intuition when you have to take decisions - like I'm dealing with right now.
It helps to take your time - that's for sure.
So I take my time until I got the right feeling about taking the right decision.
I will listen closely to my intuition. 
Until then I'll enjoy the summer in South Tyrol and I'm getting back into exercising more :-) 
---
I wish you all a great hopefully sunny Sunday.
Take care!
Till next Sunday
xoxo
Irene
Happy Chasing Dreams 3.0
---
QUOTE OF THE WEEK