---
Irene's choice of music this week
This time I feature brand new music
a long set again from
  James Grant with Anjunadeep_Editionn 209
perfect music for a chill summer late afternoon 
Start listening and enjoy best as always with
(but not too loud please) 🎧
👉
---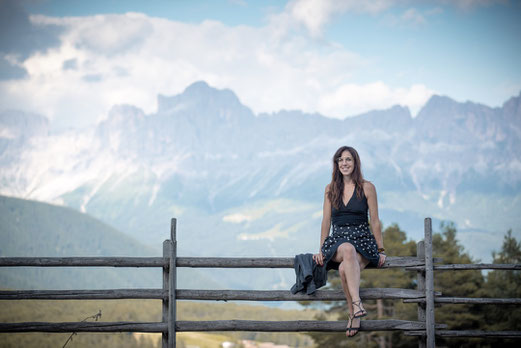 ---
STEP 1: Figuring out your expenses (fix and variable)
So lets start with step number 1: FIGURING OUT YOUR EXPENSES
There are two different art of expenses:
Fix expenses

Various expenses
Fix expenses are usually rent or mortgage rate, electricity, water, heating and garbage bills (of course they vary on the actual consumption, but they probably stay more or less the same over a period of time), condo fees, internet, monthly mobile phone plan, other monthly plans like Netflix, Spotify, gym memberships etc. and other monthly plans, medications or whatsoever is needed on a regular basis. Car and other insurances, which get usually paid yearly, and which can be divided by 12 to get the monthly cost. I consider a minimum for groceries fix expenses too and money spend on weekday's lunches during working hours. There could be added as well minimum expenses for dentist and other paid medical check ups.

Various expenses are usually things you don't really need daily like: eating out and drinking out, traveling, city trips, books, furniture, appliances and way way more.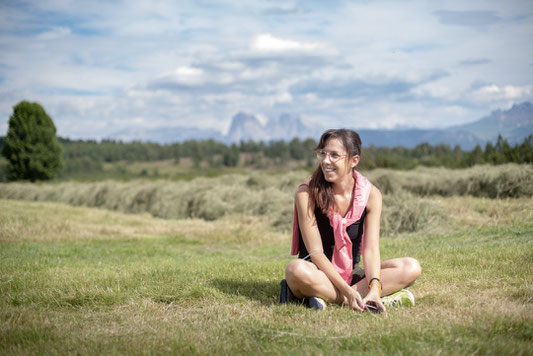 ---
My expenses look like
As i kept record of all my numbers since I've bought my apartment, when I was 22 1/2, I know exactly how much money I need in average each month for each expense. 
So i startet putting down my expenses and the corresponding monthly numbers to them. 
My monthly expenses look at the moment look like:

EXPENSES PER MONTH

 

fix expenses

€ / $ 

mortgage 

 

electricity

 

heathing

 

water

 

garbage fees

 

internet

 

groceries 

 

monthly mobile phone plan

 

annual condo fees/monthly

 

car insurance/monthly

 

other insurances/monthly

 

TOTAL MONTHLY

FIX EXPENSES

 
| | |
| --- | --- |
| EXPENSES PER MONTH |   |
| variable expenses | € / $  |
| public transportation |   |
| gas for car |   |
| money withdraws |   |
| food & drinks, going out |   |
| others |   |
| TOTAL MONTHLY VARIABLE EXPENSES |   |
---
7 Tips on how to save money
The above stated fix and variable expenses are mine for the moment (you can add and delete columns you don't need).
As you can see as well, I don't have many variable expenses at the moment, because I cut down on not really necessary expenses. It's possible to save money when you adjust your lifestyle. 
I want to tell you the things I do to save money and to cut down on expenses. There are probably way more things you can do to save money, but the 7 tips below are the ones that came first to my mind - and which I want to share with you:
Buying less cloths to be able to spend as little as possible. I get second hand clothes from very good friends  and my sisters - and I can't thank them enough that they support me this way. They have the best style in fashion anyway and I'm always very grateful and thankful for getting "new" clothes. And I keep my clothes and shoes for a very long time, until they are broken or they don't fit anymore. I have to admit, that I still have my shoes from my first job interview when I was 19 (although they need to get fixed). PS: Don't think I'm a messy :)

I still need to get better with spending less money on restaurants, because food and drinks are too expensive there (when living on a very little income as I do right now). Cooking at home is the best option (and probably healthier anyway) and meeting friends maybe just for coffee or drinks instead of eating out. 

I cut down on traveling at the moment as well. Travelling for me is too expensive right now, because I really need to focus on starting a business and getting more projects I can bill for. As I traveled most of the first five months this year already, I think I can survive without traveling for some months ;-)

A great plus is living somewhere kinda remote with a lot of nature and outdoor activities (which I like to do and what you can see in this blog post's pics), so perfect to save more money.

Taking more the public transportation instead of using my car (even if it's convenient). I still need to do that more, but I need to admit, I like the "luxury" as I took the publics till I was 32! 

Use less credit cards or ATM cards when paying for stuff and try to pay cash. First I thought, I don't think that this makes a huge difference, but it actually does. When you see the money leaving your wallet fast, then you realise how quickly it's gone and how much you actually spend each week.

Try to set up a weekly budget on your spending, specially on the variable ones (I try to do that with my cash withdrawals).
---
The right mindset about Money
What's the right mindset about money?
I probably can't tell you a magical trick that works for everyone. But I can tell you what works for me :-)
As I keep track of all my numbers (aka expenses and income) I know exactly how much money I still have by the end of next week, next month etc. I budget for some months in advance (probably 3-4 months) my fix expenses (variables are harder to estimate but still possible on past average numbers) and my income (if I have a regular one or if I work on projects, which I still need to bill).
I get way less stressed about money and other financial thoughts, because first I know my numbers and second I know myself:
I know when money gets tight, I'm able to save money. Not as much anymore as I used to do 10 years ago but I still try to keep up a good spirit regarding the topic Money!
I don't think every minute, every hour or every day about money. Money comes and goes, sometimes you have more and sometimes you have less money. 
Spending money wisely and spending money just on things you really need - this is probably the best advice! And please enjoy when you then finally spend again some money on "rare" things.
---
Quote of the Week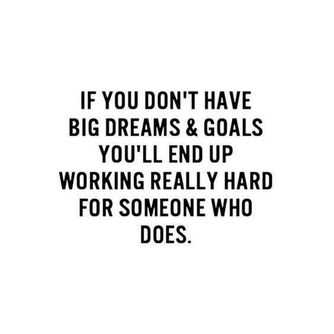 I wish you all a great summer Sunday.
Stay hungry,
Stay foolish.
Hopefully till next Sunday
xoxo
Irene Huber
Happy Chasing Dreams 3.0
---