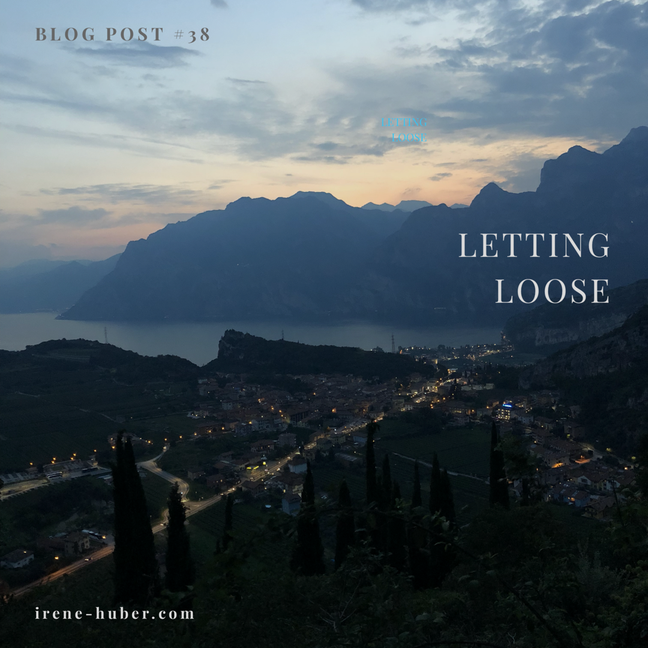 For the music lovers out there...
Enjoy some very chill vibes. Perfect music to read with my newest blog post.
Letting loose & some summer days
Spending time with two friends for two days and one night can be tricky or awesome. 
The luck was on my side and I got the last one – awesome two days and one night.
I picked up Franzi and we drove down to Lake Garda, where Greta waited for us to arrive in her lovely house.
In the car we started chatting and our conversation quickly got serious. I realized that I talked already enough about my current situation. And I felt that enough is enough. My thoughts are circling around and around already for some time.
I decided it was time for real vacation and no serious talks. Therefore, I said to Franzi "Let's not talk anymore about it. Why don't we just enjoy our time going on this spontaneous and short vacation? Maybe we'll talk on the way back." And luckily, she agreed to it right away.
Not to talk about it, was simple, but not thinking about it was less easy. Thoughts can be our worst enemies, if we aren't in control of them. 
The views from the house of our friend Greta was breathtaking and just fabulous. I'm sure I said more than 30 times "Oh my god, it's sooo beautiful here!". 
After having a wonderful lunch, we decided to take some leisure hours in the sun next to the pool. We were alone - just the three of us and a wonderful peaceful quietness, nature and breathtaking views! It didn't just feel like holiday, it was holiday: Three women just chatting about random stuff and it felt awesome. No serious life issues were talked about. Instead books were red, followed by some naps. A quick refreshing swim rounded off a lovely afternoon by the pool. It was time to get into the house as the mosquitos started to eat us alive. 
Whenever a disturbing thought came into my mind, I tried to fight it off.  I wanted the thought to leave as quickly as it came:"Please, f**k off." And it helped mostly – great news.
We started the next day with yoga: Meanwhile we tried to keep balance in the warrior-1-position, we got kissed by the morning sun in Greta's garden. The garden is surrounded by olive trees and wonderful views. Greta was our lovely teacher. I've been practicing yoga already for five years now, but I have to admit, that she is the best so far. Not because she invited us to stay at her house, but because she combined exercising with setting intention into the doing. She kept reminding us about our intention. Moreover, she gave us very good instructions on how to do each yoga pose – and she had to correct even me from time to time. 
---
Reflections
Now, that I'm back home, I sit in quietness, outside on my terrace. The night is for a mid-September still very pleasant and not cold at all. I lighted up two candles, I'm having some chocolate and I just wrote in my journal. I would say it's a perfect ending for two great days: I went on a short vacation without any expectations and I got more than I could have wished for. I didn't just find a peaceful and a quiet place surrounded by nature with a breathtaking view onto Lake Garda, moreover I found inner peace for some time. 
Saying "Thank You" & being grateful
Thank you Greta for the invitation to stay at your house and thank you Franzi for riding in the car with me. And thank you Franzi for being such a creative and good cook.
I'm grateful for those two wonderful days!
I'm grateful for the late summer days.
I'm grateful for arriving back home safe.
For what would you like to say "Thank You"? 
What are you being grateful for? 
---
Links
---