---
8 Days in Quarantine so far...
is the glass half full or half empty?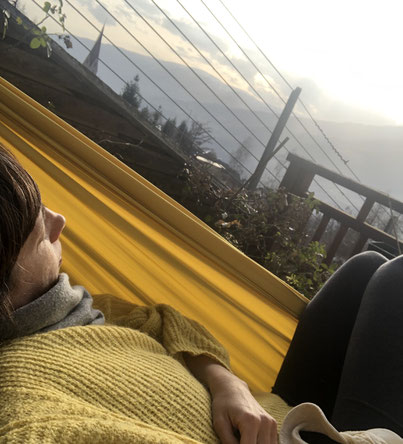 It isn't as bad as I thought it would be. Generally, it is often not as bad as we think. We just think way too much every day – which can be a lot of dump or something positive. It all depends on how we handle our switch up there in our brains. Is the glass half full or half empty? You decide...
In these days our mental approach to the momentary situation and circumstances is, more than ever, important. A day in isolation can be damn long, but it can also pass by very fast – it all depends on how we use this time and what we think about.
Be your Best Friend
Be your best friend and take advantage of the grace of the hour to create something good from the misery, even if it's just for you. And finally we have time, plenty of time indeed. There aren't any more excuses "I don't have time".
For me, I'm already longer in this "Self-accepting-and-getting-to-know-myself-better"-period and after a while, it's actually getting really good, better than I expected.
A Day in Quarantine
And yes, I journal more diligently than ever, I meditate daily and practice Yoga almost every day. Furthermore, I use all the time I've got to cook healthy food, to catch up on sleep, to sun bathe, take time to chill, to keep mixing my own music and dance to it, to write -  a lot, to read, to re-connect with old friends, to chat over the phone with loved ones, to tidy up and sometimes even to clean.
A tip for everyone who is going to be in isolation soon: 
Create your own little world, without consuming too much negative news (including social media) and fill your day with a lot of positivity and things that spark your heart and soul.
A Happy End & A lot of Sunshine
Of course, we are getting confronted with a completely new situation that pulls the floor from under our feet and take us out of our comfort zones. But who knows what can, and may, arise from this misery? Maybe the world will finally get to be a better place, maybe the long-hoped change is going to arrive. And if everybody is contributing to it, regardless of how small or how big, then maybe there will be a long lasting Happy End for all of us and a lot of sunshine. Spring at least has already arrived officially. 
Myself – in any case – I believe strongly in the power of each individual and of the collective, and if we can view this crisis as a chance to shape together - yet locally separated - something much better - for the well-being of everyone and particularly for children.
---
I wish you all the best, stay of course healthy and reach out to me via email if you want some advice or informations about meditation, DJing, writing, personal development etc., or if you just feel lonely, write me an email (irene@irene-huber.com). I'm more than happy to help.
Cheers to Happy Ends & a lot of sunshine
Irene 
And Remember: When you can't find sunshine, be the sunshine! 
---
And if you want to do as well some yoga at home, I can recommend the online yoga class with my dear friend Greta, which was recorded just some days ago at her lovely, quite yoga platform at Lake Garda.  You find the link right here 👉🏻 All Levels Yoga Class with Greta.
And a big thank you goes to Alex Murphy, who was so helpful, to have a look over my English words.